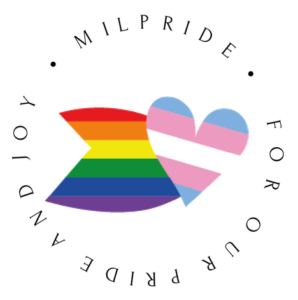 For our Pride and Joy
MilPride is an MMAA program dedicated to military families with LGBTQ youth. Founded by Amanda Brewer and Jess Girven, both who are military spouses and mothers of transgender girls, MilPride is committed to ensuring no matter where you are stationed, you and your family never feel alone.
MilPride is designed to be a resource and support network helping these modern military families navigate the unique challenges of military service.
Are you a member of a military family with an LGBTQ young person? Request to be added to our online resource and support network.