MMAA Military Spouse Scholarship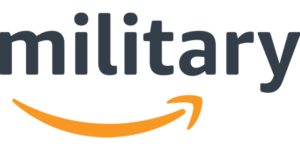 MMAA is committed to education, advocacy and support for our modern military spouses and their families, and our scholarship is a key tool in our mission to support those who are often overlooked and under appreciated.
Meet the incredible military spouses who were selected for 2020.
Applications for next year are scheduled to open in May 2021.
Who Is Eligible?
You are eligible to apply for the MMAA Military Spouse Scholarship if you:
are a military spouse with a valid military ID
are married to an active duty, reserve, guard, retired, medically retired, or fallen service member of the U.S. Armed Forces
are enrolled in an undergraduate or graduate degree program from an accredited college or university
At this time, the following individuals are not eligible to apply:
members or family members of the MMAA board of directors or scholarship selection committee
surviving spouses who are remarried, unless they are remarried to a service member
spouses of former service members, unless they are retired or medically-retired
Qualified military spouses are eligible to apply regardless of race, color, religion, national origin, age, sex, sexual orientation or gender identity
Applicants are scored by an impartial committee based on the applicant's commitment to community service
For the 2020 MMAA Military Spouse Scholarship, up to 10 military spouses will be selected for a scholarship ranging between $1,000 to $2,500 each
Applications will be accepted starting the end of May 2020 through June 30, 2020.
Winners will be notified in July and funds paid directly to the institution of higher learning shortly thereafter
1725 I Street NW, Suite 300
Washington, DC 20006