The Modern Military Association of America (MMAA) – the nation's largest non-profit working to support and defend the LGBTQ military and veteran community — is proud to welcome three new additions to the organization's board of directors. Charged with governance over the organization, the MMAA Board of Directors provides high-level strategy, oversight, and accountability. These new additions bring tremendous insight and diverse perspectives in achieving this responsibility.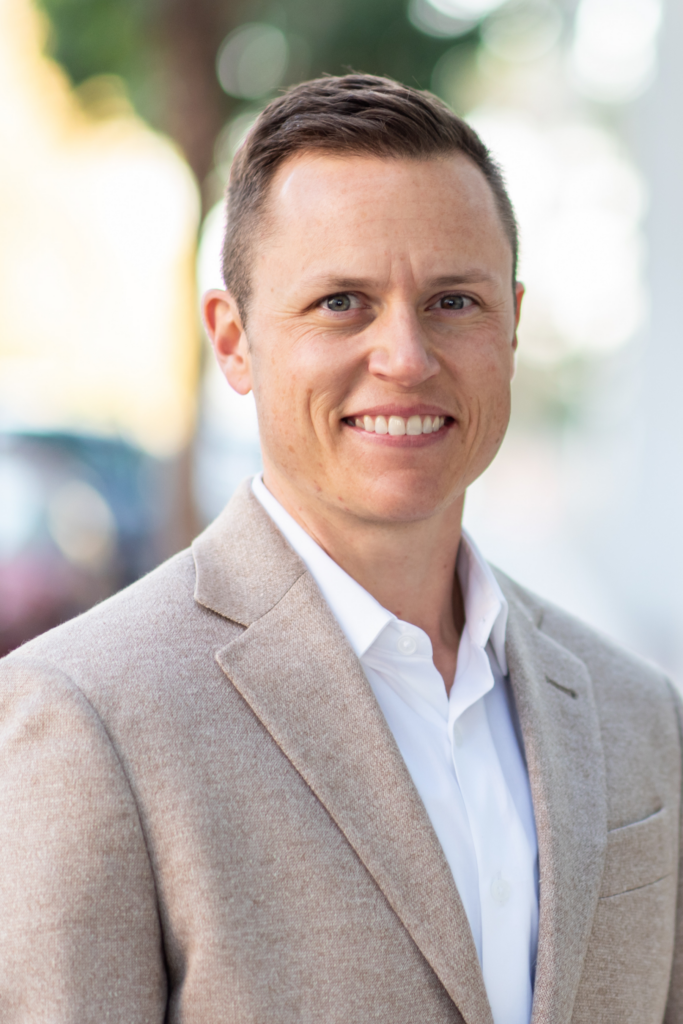 "As someone who served in silence as a lesbian under Don't Ask, Don't Tell, and then transitioned after the repeal of the transgender service protection, I understand the challenges our military members, veterans, and their families are facing in these trying times. I am excited to join this accomplished group and bring my experience to this fight for full equality and fairness that LGBTQ service members and their families deserve."
Hale Allegretti is a Lieutenant Commander in the United States Coast Guard, having served 15 years on Active Duty.  He is currently assigned to Coast Guard Sector San Francisco as the Chief of Waterways Management. Prior to his assignment at Sector San Francisco, he was the Coast Guard's Fiscal Year 2020 Budget Coordinator in the Office of Budget and Programs at Coast Guard Headquarters in Washington D.C. 
A native of Huntington Station, NY, LCDR Allegretti graduated from the U.S. Coast Guard Academy with a Bachelor of Science in Management in 2005.  In 2012, he graduated from Norwich University with a Master of Science in Organizational Leadership.  In June 2017, he completed his Master of Public Policy degree from the Princeton School of Public and International Affairs where he was awarded the John L.Weinberg '47 Fellowship for Leadership in Government.  His awards include the Coast Guard Meritorious Service Medal, three Coast Guard Commendation Medals, a Coast Guard Achievement Medal, and various service, unit, and team awards.  
LCDR Allegretti lives in Oakland, California with his wife, Megan, their son, Bryce, and their daughter, Sawyer.  In his free time, he enjoys hiking, paddle boarding, and going nowhere fast on his Peloton bike.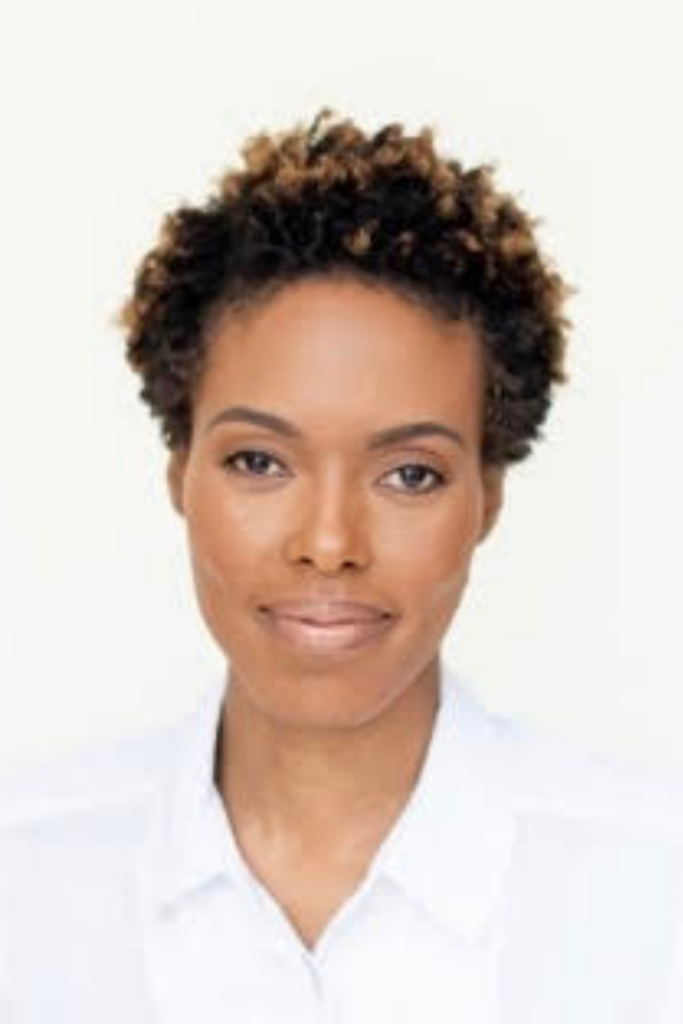 Kimberly Young-McLear
"We can no longer be on the sidelines. Our future is brightest when we all participate in fighting for a just society."
Dr. Kimberly Young-McLear is a Black, queer, scholar, activist, engineer, and educator who is unreservedly committed to human resilience, human dignity, and human rights. Inspired by her educational foundation at Florida A&M University and the long legacy of freedom fighters from the African diaspora, she became an anti-bullying and anti-harassment policy expert who uses evidence-based research to promote justice and equity.
In 2019, she was one of few LGBTQ active duty service members invited as a State of the Union Guest of Honor. Kimberly represented Connecticut's 2nd District for her tireless efforts to stand against systemic bullying and harassment in the Coast Guard. Following her public testimony at a joint Congressional hearing into the Coast Guard, she has been credited for the advancement of service-wide policy changes. As a whistleblower and survivor of workplace bullying and retaliation, she leverages her own experiences to build effective, positive coalitions centered on real systemic change.
Kimberly is a cybersecurity fellow and remains actively engaged in her local community. She has numerous publications in peer-reviewed journals and has been invited to speak at national events on a wide range of social justice topics. Kimberly co-founded Coast Guard Spectrum, an anti-racist affinity group for LGBTQ+ individuals and allies. She has been featured in numerous outlets, including, The New York Times, Forbes, and a cover issue of Glamour.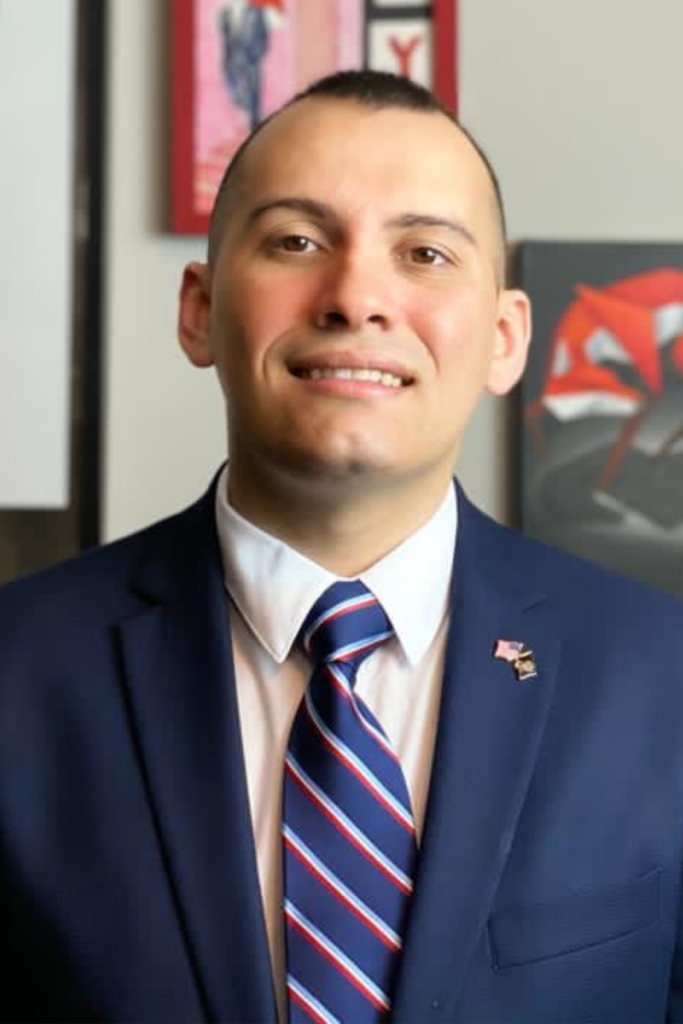 "We can't change our past, but we can mold our future and forge a better path ahead."
Daniel Suarez is a Navy Reservist from Miami, FL. He and his husband, Jaime A. Mancia (also a Navy Reservist), are currently on order in Alexandria, VA, where Daniel is assigned to Chief of Naval Personnel, Enlisted Policy and Oversight branch. Daniel has been in the Navy for 8 years and has served a tour overseas in Afghanistan and in the Caribbean, as well as other tours to include a Presidential Inauguration Detail.
Daniel is a strong advocate of civic duty, having served as a public official appointed to the City of Miami Civilian Investigative Panel, providing oversight and policy review and changing police oversight for years to come. He is a member of the National Association for Civilian Oversight of Law Enforcement.
Married for six years, Daniel and his husband are strong advocates for LGBTQ rights and look forward to continue seeing the LGBTQ community advance both in the military and in their personal lives. They are advent art collectors and enjoy supporting local businesses.