December 2020 marks ten years since President Obama signed legislation into law repealing "Don't Ask, Don't Tell." Here's a look back at the fight to make that day a reality.
By Aubrey Sarvis
It's hard to believe it's been nearly a decade since President Barack Obama signed the legislation ending "Don't Ask, Don't Tell" (DADT), the cruel policy preventing gay, lesbian, and bisexual people from serving openly in our military.
This moment brings me back to my very first meeting with a Congressional aide to advocate repeal. As a former Congressional staffer too, her advice hit home: "You want the Congressman to vote for your bill. Bring an enlisted man, a PFC or sergeant here to tell him face to face why this is a bad law. Show him how it wrecks a career and destroys a guy's life."
That advice reminded me instantly of America's first service member to challenge the gay ban and whose courage landed him on the cover of Time magazine: Air Force Sergeant Leonard Matlovich. 
I was in law school when I first met Sergeant Matlovich at the Lost & Found, a popular gay bar in southeast Washington, D.C. He was standing alone near the dance floor, looking out of place. I went over and simply said, "Army." He asked me more about my own service and where I served. He flashed an easy grin as I tried to tell him how much I was inspired by his courage. He quietly shook his head, signaling that wasn't necessary. We simply shook and held hands acknowledging our bond and then parted ways. A sadness hung over both of us.
Three tours in Vietnam, the Bronze star, a Purple Heart, and a nationwide legal fight for acceptance had taken a toll for Matlovich. I was too young to really comprehend how much Leonard had taken on, nor could I foresee how he would inspire generations of us to fight back. Fortunately, on the road to repeal, I met more fighters like Leonard.
I first saw Colonel Margarethe "Grethe" Cammermeyer on TV. In 1992, NBC interrupted programming with a Pentagon bulletin.  A combat nurse was being discharged because she wouldn't lie about her sexual orientation. Like Leonard, she had cared for our wounded in Vietnam and she wore a Bronze Star. No matter: the military was booting out a top performer with impeccable credentials because she was a lesbian.
The brass was stunned when she went to court and Capitol Hill to fight back with remarkable grace and dignity. It was wrenching to see the indignities and humiliation heaped on Colonel Cammermeyer in the Pentagon and on Capitol Hill.  Nonetheless, as the years unfolded, more followed in her footsteps. We were not alone.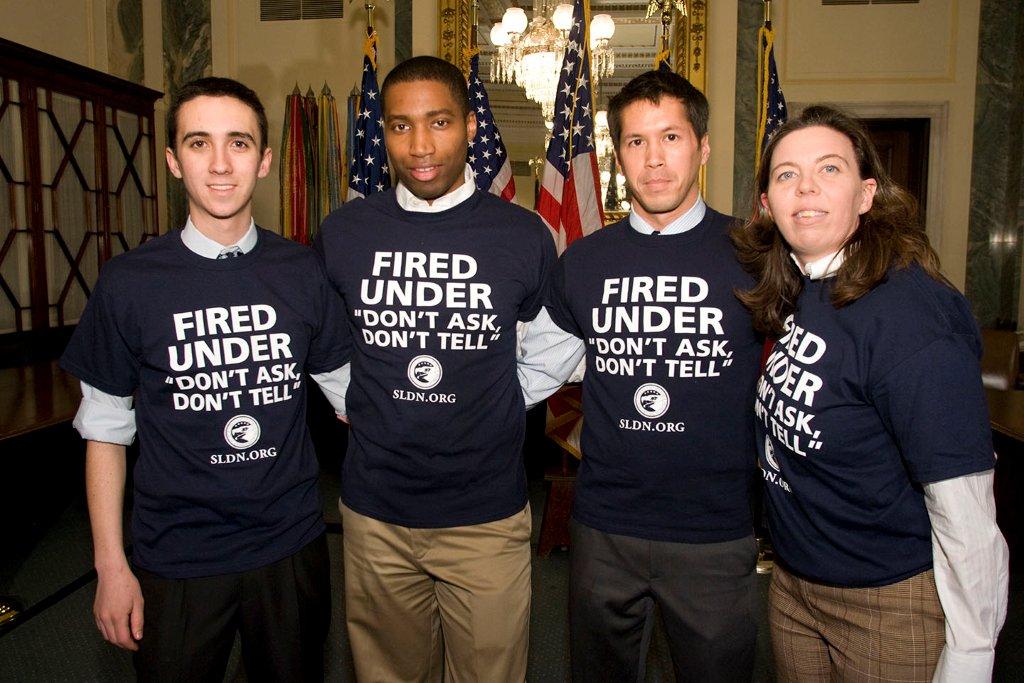 On this historic milestone, let's remember the Matloviches and Cammermeyers, as we also salute the unheralded LGBTQ service members, their families, and the veterans who waged and won this fight. They endured the shame, humiliation, and discharges because of their sexual orientation.   Some went to jail. Some were killed in the line of duty; countless harassed, one stomped to death in Japan, and another bludgeoned to death while sleeping in his bunk.   
As Congressional doors opened wider, they began showing up, slowly, at first, to lobby Congress and the Pentagon.  Back then few noticed and even fewer were hopeful about a change, but still they soldiered on.  Later, they were lobbying quietly in the White House and outside too, but loudly, chained to the fence.   
Thousands of soldiers and sailors and Marines and airmen and "Coasties" returned to small towns across America to discover their ordeal wasn't over.  "Homosexual" was on the discharge document employers wanted to see, preventing many from getting a job.     
Some say DADT fell because the President, the Congress, and a few good people came up with a clever way to push it through. That neat answer overlooks who really began and sustained this fight.  This victory belongs to the service members who were wronged by Department of Defense regulations and DADT for decades.
Remember Their Names
From a trickle grew a tide of activist challengers with names like Cook, Fehrenbach, Glover, Hall, Kopfstein, Manzella, Nicholas, Vasquez, Witt, and Woods. They – and many more – took their personal fights to court and to lobby Capitol Hill.  An organization called OutServe, made up of currently serving men and women advocated for repeal.  By this time, they were not alone.  Advocates including the ACLU, LCR, SLDN, SU, and legions of lawyers – Barnett, Delery, Goodman, Neira, and Wilson — represented them without charge. Colonels, straight and gay, joined privates and sergeants and gunners and Coastguardsmen in the fight, as did Admirals and Generals.  
In the House in 2010, Speaker Nancy Pelosi along with service members and veterans and Representatives Steny Hoyer and Patrick Murphy rounded up a whopping 234 Representatives for passage.  Senators Robert Byrd, Susan Collins, Joe Lieberman, Carl Levin, Claire McCaskill, Jack Reed, and Harry Reid and staff got our bill out of committee and to the floor. We urgently needed 3 votes to overcome opposition from Senators Lindsey Graham and John McCain – and Reid and Lieberman found them. By this time, our allies, strategists and cheerleaders at the Pentagon and the White House were helping raise the rafters too.  SLDN co-founders Michelle Benecke and Dixon Osburn were surely dancing.
We were certainly bowled over by the generosity of Anonymous in New York and a Newfoundlander advocate who each fueled our campaign with gifts over a million dollars. Even more crucial to us then were the thousands who sent ten dollars, twenty dollars or fifty dollars.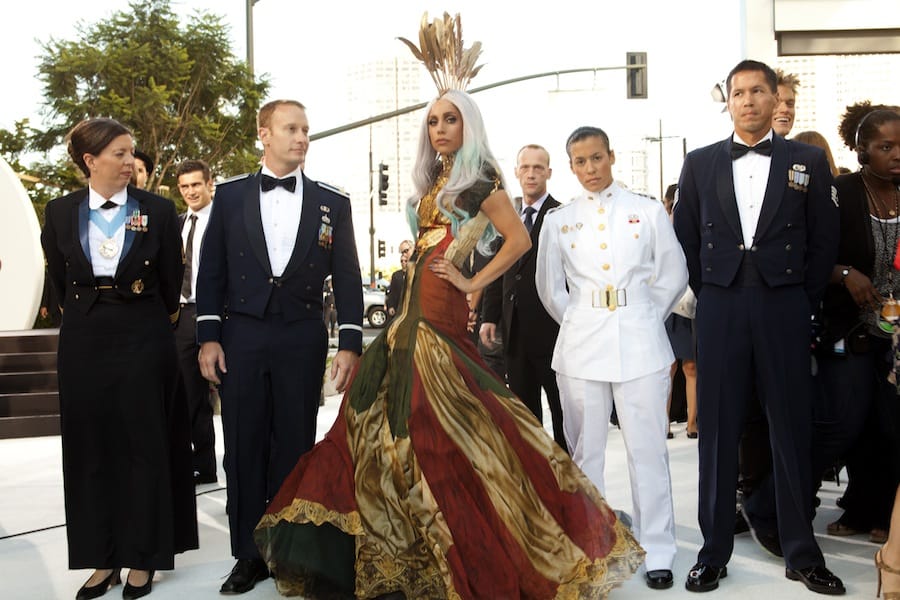 Who can forget when Lady Gaga left her concert tour in North Carolina and headed to Maine by bus to implore a Senator to vote on behalf of America's LGBTQ service members.
Repealing DADT was messy, exasperating, and exhilarating. It almost didn't happen.  We must dedicate this victory to the service members, veterans, and their families who sacrificed for us and made our military and country safer, stronger and better. Let's never forget their struggles did so much to help kill the Defense of Marriage Act and ultimately usher in the right to marry for all. 
Yet, as we cheer, we struggle on now for our transgender service members who cannot yet celebrate full equality. They must remain silent to serve. Their fight, our fight, must be recharged and won and we will not rest until we do so.
Join us virtually on December 22, 2020, for an incredible event marking the 10th anniversary of DADT repeal. Celebrate with the White House and Congressional leaders who led the fight for repeal in 2010. You'll hear extraordinary stories from service members of all branches and learn more about the renewed fight for transgender military service. Register here.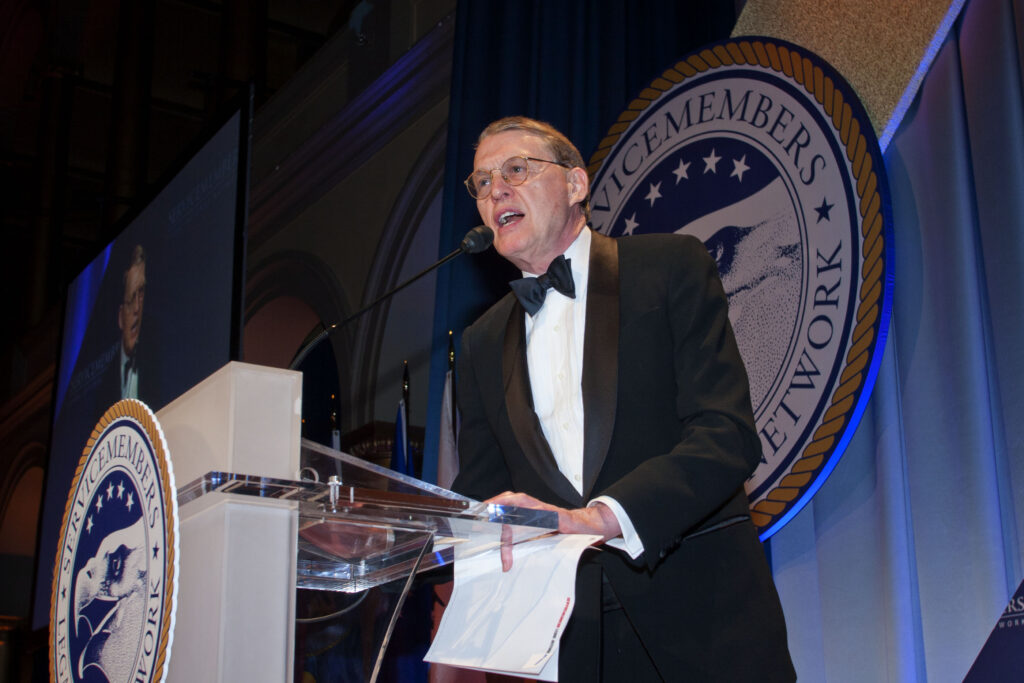 Aubrey Sarvis joined the Army at 17.  He was a rifleman in the 32BG 7th Inf Div Korea, a House and Senate aide, a lobbyist and lawyer, and Servicemembers Legal Defense Network Executive Director 2007-2012.