Each year, the Modern Military Association of America (MMAA) honors a service member who exemplifies courage, equality and valor with the Donna Johnson Equality and Valor Award.
The nomination period for this year's award will be open throughout the month of October. Service members may be nominated from any branch of service — Coast Guard included — and may be any gender, sexual orientation, or queer identity.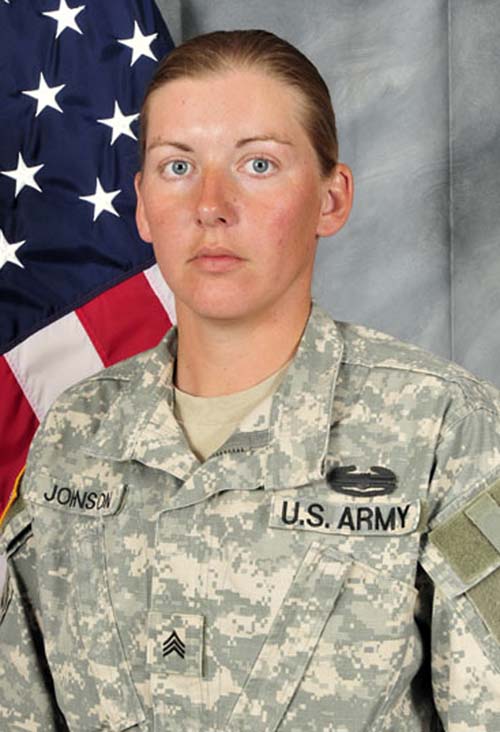 The Donna Johnson Equality and Valor Award stands to honor the life, legacy, and bravery of Staff Sergeant Donna Johnson, who was slain in action overseas. What followed back at home also became a task of burden and woe. Tracy Johnson — Donna's wife — was challenged to undergo the painful task of seeking to be recognized as Donna's widow at a time when the federal government did not recognize marriage equality.
Thanks in part to Donna's legacy, Tracy's courage, and the advocacy work of the American Military Partner Association (now MMAA), the Department of Defense and Department of Veterans Affairs eventually changed their policies to recognize Tracy and the same-sex spouses of service members and veterans. These efforts also contributed to the overall fight that eventually overturned unconstitutional and discriminatory laws against marriage equality. The award stands to remember a pivotal event in American, LGBTQ, and MMAA history.
Nominate a service member whom you believe exemplifies courage, equality and valor.